Join Wisconsin Women in Government on October 1st for Speed Networking at DreamBank!
Are you looking to grow your network of women working in or with government? To build your networking skills? To move up the career ladder or consider new opportunities? Join Wisconsin Women in Government for our Speed Networking event. You'll get the chance to meet and talk with at least a dozen female professional mentors working in or with government, to learn about their career journeys and seek advice. After the Speed Networking event, join us next door at Tangent for more informal networking over drinks, as well as the opportunity to win a door prize!

Featured Networking Mentors
---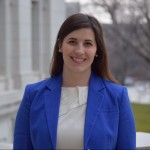 Bethany Anderson, WI State Legislature, WWIG President
Bethany Anderson is Chief of Staff for Representative Joan Ballweg. Anderson has worked for Representative Ballweg in the State Assembly since 2011, taking a brief sabbatical in 2017 to work for Wisconsin Governor Scott Walker as Legislative Director and for the National Conference of State Legislatures in Denver, CO, as a policy associate in their Children and Families Program. She was part of the 2016 Women in Government Leadership Seminar and serves on the Wisconsin Women in Government Board of Directors. Bethany is a native of South Dakota and graduated from Augustana College in Sioux Falls.
---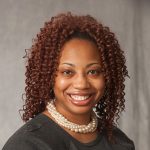 Angela Arrington, Administrative Law Judge, Unemployment Insurance Division of the Wisconsin Department of Workforce Development
Attorney Angela Arrington is a passionate legal professional with over fifteen years of experience practicing law. She currently serves as an administrative law judge in the Unemployment Insurance Division of the Wisconsin Department of Workforce Development. Attorney Arrington has extensive experience in government relations, employment and labor, and regulatory law matters. Over the years, Attorney Arrington has served as a trusted legal advisor to various constituencies on legal matters and has garnered a reputation for making sound and successful legal decisions. She is known for her innovative, change-agent, solutions-oriented approach that makes complex matters understandable for the audience she is working with. Attorney Arrington obtained her college degrees (with honors) in English and Political Science from Tuskegee University. She obtained her Juris Doctorate degree from Indiana University-Bloomington, Maurer School of Law. Notably, Attorney Arrington has served in a variety of roles within WWIG, including past Chair of the WWIG Banquet Committee, past vice-president and a past president.
---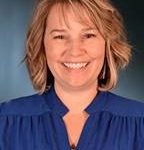 Jenny Malcore, Director, Public Affairs, Foley & Lardner LLP
Jenny Malcore is a public affairs director with Foley & Lardner LLP. Before joining Foley, Jenny served as assistant deputy secretary for the Wisconsin Department of Health Services. Jenny has also served in numerous legislative staff positions including chief of staff for State Representative John Nygren, Co-chairman of the legislature's Joint Finance Committee. A main focus of Jenny's was to assist the Representative in his efforts to fight opioid overdose deaths, including prescription drugs and heroin. Jenny has also worked for the Brown County Sheriff's Department Jail Division. Jenny holds a Bachelor of Arts Degree in Interdisciplinary Studies with an Emphasis in Communication from the University of Wisconsin – Green Bay.
---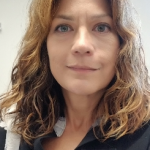 Jody Medeke, Business Intelligence Section Chief, WI Department of Children & Families
Jody Medeke is the Business Intelligence Section Chief for the Wisconsin Department of Children and Families, enabling data and analytics around some of our State's most challenging questions. Jody is passionate about professional development, co-chairing the State of Wisconsin Business Intelligence Collaboration Center, serving on the UW's Masters in Data Science Advisory Board and is the Treasurer for the Wisconsin Data Management Association. Jody brings a view on how data can influence programs, team management, business intelligence, data management, strategic planning, and executive sponsorship.
---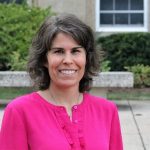 Heidi Normandin, Director of Legislative Outreach, UW-Madison La Follette School of Public Affairs
Heidi Normandin is Director of Legislative Outreach for the La Follette School of Public Affairs. She leads two nonpartisan projects that work closely with state policymakers and help them connect with research and researchers. The first, the Wisconsin Family Impact Seminars, brings in the country's top researchers each year to talk about timely topics such as homelessness, youth workforce development, and prisoner reentry. The second project, Committee Connect, is sometimes called the "Match.com" of campus because it connects legislators and their staff with UW-Madison researchers who have knowledge about the issues that legislative offices are working on. Prior to this position, Heidi worked on state relations and communications at the Education Commission of the States, a nonpartisan, education policy organization in Denver. Prior to that, she worked at the FAST National Training and Evaluation Center as a program evaluator and special projects director of their evidence-based substance use prevention program. She also conducted program evaluations for the UW-Madison Center for Health Policy and Program Evaluation and Wisconsin Legislative Audit Bureau. Her career has taken many turns and she believes the key to a fulfilling career (and happy life) is to follow your instincts even if it doesn't make sense at the time. She is a 1998 La Follette School alumna, has a passion for coaching, and dotes on her adorable-but-anxious 12-year-old Boston Terrier.
---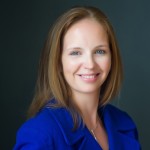 Willa Panzer, 115th Fighter at the WI Air National Guard
Colonel Willa Panzer is the Maintenance Group Commander for the 115th Fighter Wing at Truax Field, Wisconsin Air National Guard. She leads over 500 Airmen providing premier aircraft maintenance for the Wing's fleet of block 30 F-16 aircraft in support of overseas military operations and homeland defense. Willa has served over 23 years in the military, including 12 years active duty, 8 years as a traditional Guardsman and 3 years as a full-time member of the 115th Fighter Wing. She has deployed in support of Operations ALLIED FORCE, SOUTHERN WATCH, ENDURING FREEDOM and IRAQI FREEDOM.
During her time as a traditional Guardsman. Willa was the Associate Vice President for the Office of Student Success for the Wisconsin Technical College System where she was responsible for overseeing over $35 million in state and federal grants, coordinating System-wide activities related to Workforce Development, Student Services and Adult Basic Education, and providing leadership in the areas of institutional research, performance accountability.
Willa serves on the Board of Wisconsin Women in Government. She received her Bachelor's degree from the University of Wisconsin – Madison and her Master's in Public Administration from the University of Nebraska – Lincoln.
---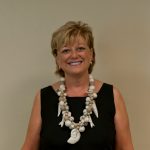 Janet L. Piraino, State Director, U. S. Senator Tammy Baldwin
Janet Piraino currently serves as State Director for U.S. Senator Tammy Baldwin. In this role, she supervises 20 staff in six offices around the state who help constituents resolve problems with federal agencies, reach out to individuals and organizations on the Senator's behalf, and organize events for Tammy around the state. Janet worked for U.S. Senator Russ Feingold in the same role for seven years. She was also Chief of Staff to Madison Mayor Dave Cieslewicz for his two terms in office, and worked in Washington D.C. as then-Congressman Tom Barrett's first Chief of Staff. She also spent two years as Congressman Mark Pocan's District Director and 10 years as a Legislative Policy Advisor to various Legislators in the State Capitol. When she's not working or volunteering on campaigns, you'll usually find her on her Trek Madone biking Wisconsin's backroads, or hanging out with dogs as a Dane County Humane Society volunteer.
---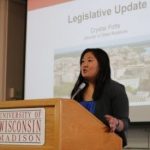 Crystal Potts, Director of State Relations, University of Wisconsin-Madison
Crystal Potts is the Director of State Relations for the University of Wisconsin-Madison. In her role, she serves as the point-of-contact for state government relations, including the governor's office, state legislature, and state agencies. She also assists in the creation and implementation of a statewide advocacy effort on behalf of the university. Crystal previously served as the chief of staff to Wisconsin State Senator Howard Marklein (R-Spring Green). In this capacity, she also supported the legislature's budget-writing Joint Finance Committee as the senate staff lead on tax and local government issues. She also served as the research assistant and staff clerk to the Committee on Ways & Means in the State Assembly early in her career at the Wisconsin State Capitol. Originally from the Twin Cities, Crystal is a proud graduate of UW-Madison with a BA in political science and Chinese. She lives in Fitchburg with her husband, son, dog, and two cats.
---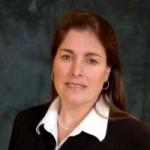 Megan Purtell, Principal / Owner of Purtell Marketing & Planning
Megan Purtell, is the Principal / Owner of Purtell Marketing & Planning. She has been an Association Executive and Event Planner with 20 years of broad range association and corporate experience. Purtell has served for the past 16 years as an Executive Director, Conference & Membership director for a wide variety of associations and non-profits. Her background includes 10 years investment banking experience, which includes or 8 years at JP Morgan Chase (formerly Hambrecht & Quist) in San Francisco, CA. She has served in leadership positions on several volunteer boards including TEMPO – Madison board of directors (2019-present), Monroe Street Art Center Board of Directors (2018-present); Wisconsin Women in Government (2011 – 2017), Past President (2014-2016, SE Committee (current); member of Wisconsin Society of Association Executives.
---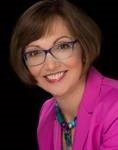 Christine Quinn, CEO Christine J. Quinn, Inc.
I am a leadership coach who works with leaders and teams to go beyond working hard to working in alignment, achieving personal and professional success. I am passionate about empowering and challenging leaders to use their true power to live meaningful lives and to maximize their impact personally and professionally. When you thrive as a leader, your people will thrive too.
I bring a fun, experiential and practical approach to my work. I have extensive leadership experience gained through several senior level leadership positions, including Dean, Associate V.P. , and Provost positions in public and private universities. Intentional integration of change leadership with consulting, coaching and facilitation support my client success. I am an Executive and Team Coach certified by the International Coach Federation. Currently I am CEO of Christine J. Quinn, Inc.
---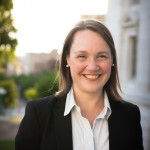 Anne Sappenfield, Director, WI Legislative Council
Anne Sappenfield is the Director of the Wisconsin Legislative Council, a nonpartisan legislative service agency for the Wisconsin Legislature. She has worked for the legislative branch in Wisconsin for 25 years. Anne served as an attorney at the Legislative Council from 1994-2014 and specialized in children's law, juvenile justice, criminal justice, judiciary, and education. From 2014-2019, Anne was the Chief of Staff and General Counsel for the Wisconsin State Auditor at the Legislative Audit Bureau. Anne graduated from Miami University in 1989 and UW Law School in 1994.
---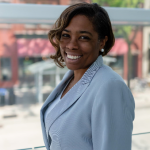 Yolanda Shelton-Morris, MSW, Adoption Services & Support Supervisor, Bureau of Permanency and Out of Home Care, WI Department of Children and Families
Yolanda Shelton-Morris is a native of Madison, WI and is currently employed with the Department of Children and Families in the Adoption and Interstate Services section, focusing on adoption policy development and implementation, and management of the Adoption Services unit. Yolanda has worked in Wisconsin State Government for over 17 years in areas focusing on child welfare, human services, education, and community services. Overall, her professional, educational, and personal work focuses on improving the economic and social well-being of children, youth and families as well as strengthening families, supporting communities, and improving upon agency outcomes and goals.
---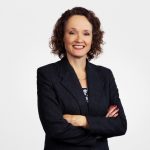 Karen Timberlake, Principal, Michael Best Strategies LLC
Karen works with clients who are pursuing shared value business development strategies. She guides strategy development and facilitates relationships between business, government, and non-profit organizations to advance initiatives that benefit businesses and produce positive results for employees, customers, and communities. Karen also supports collaborative initiatives in healthcare transformation, concentrating on population health improvement. She has exceptional experience in healthcare delivery and payment innovation, as well as healthy community investment and development. Before joining Michael Best Strategies, Karen was the director of the University of Wisconsin Population Health Institute and an associate professor at the UW School of Medicine and Public Health. She previously served as secretary of the Wisconsin Department of Health Services and as director of the Office of State Employment Relations. She currently serves Board of Trustees and Executive Committee Member, ThedaCare and the Board of Directors, Executive Committee Member, and Vision Council Chair, United Way of Dane County. She earned her Juris Doctor (cum laude) at Harvard Law School and Bachelor of Arts at Indiana University.
---

Cheryl Wittke, Executive Director Safe Communities
Cheryl Wittke leads the staff at Safe Communities of Madison and Dane County, which is an award-winning nonprofit coalition of over 350 organizations working together to save lives, prevent injury and make our community safer. Formed in 1999 after the Public Health Madison and Dane County community assessment found much activity but little collaboration in the area of injury prevention, Safe Communities is a venue through which diverse partners with a shared concern for community safety come together to advance effective programs and collaborations.
---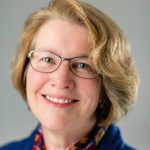 Gail Sumi, Member Engagement and Communications Director for the League of Wisconsin Municipalities
Gail Sumi is the Member Engagement and Communications Director for the League of Wisconsin Municipalities. She works strategically to increase member involvement and advocacy among the leaders and staff of Wisconsin's 602 cities and villages. She edits The Municipality magazine and is responsible for all of the League's social media including Facebook, Twitter, YouTube and LinkedIn. Gail has worked in government since 1986, starting as an aid in the State Capitol and including 10 years as a lobbyist for the Wisconsin Alliance of Cities. She also served as the AARPWI lobbyist and as the Government Relations Director for the American Cancer Society in Wisconsin. Gail lives in Madison with her husband John and Doodle Ollie. They have two adult daughters.
---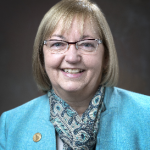 WI State Representative Joan Ballweg
Joan Ballweg is the state representative for the 41st Assembly District located in south central Wisconsin. Currently, Representative Ballweg is the Co-Chair of the Joint Committee for Review of Administrative Rules, and Vice-Chair of the Committee on Regulatory Licensing Reform. She sits on the Mental Health and Children and Families Committees among others. Recently, Representative Ballweg also became Chair Elect of the Council of State Governments, a national organization serving all three branches of government.
Her special legislative interests include strengthening families and early childhood education. In 2014, Representative Ballweg chaired the Legislative Council Steering Committee for Supporting Healthy Early Brain Development. In 2015, she also initiated a bi-partisan Wisconsin Legislative Children's Caucus, which is focused on informing legislative colleagues about and building support for evidence-informed investments in children and families. In addition, she is also a member of the Wisconsin Child Abuse Neglect and Prevention Board and the Chair of the Speaker's Task Force on Suicide Prevention.
---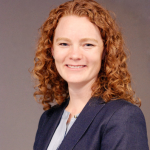 Sara Eskrich
Sara is the Executive Director of Democracy Found and Chief of Staff for Katherine Gehl.
Democracy Found is a Wisconsin-based initiative committed to revitalizing democracy. By implementing a system wherein the top four candidates are selected from the primary ballot and ranked choice voting is used in the general election, we will ensure politicians are held accountable for delivering results. This, in turn, will renew each other's belief that every vote counts and every voice is heard. Our Board and Advisory Council consist of leading Milwaukee area business people and philanthropists from across the political spectrum.
Katherine Gehl and Michael Porter (of Harvard Business School) published their ground-breaking research and analysis on and prescription for our political system in the 2017 Report: Why Competition in the Politics Industry Is Failing America: A strategy for reinvigorating our democracy. Their work continues, with a book in 2020, and is informing, engaging, and motivating businesspeople and leaders from across America in the reform movement. As Chief of Staff, Sara directs Katherine's national political innovation work.
Sara serves as a Madison Metropolitan Sewerage District Commissioner. She previously served on the Madison Common Council. Her career includes roles in the public and private sectors including at Deloitte Consulting, the University of Wisconsin Population Health Institute, Kids Forward, the Wisconsin Alliance for Women's Health, and City Council President Michael P. Ross' Campaign and Office at the City of Boston.
Sara is a graduate of the University of Wisconsin – Madison and holds a Masters of Public Affairs from the Robert M. La Follette School and Masters of Public Health from the University of Wisconsin School of Medicine and Public Health.
---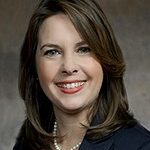 WI State Representative Dianne Hesselbein
Rep. Dianne Hesselbein possesses a rich background of public service beginning with her 2005 election to the Middleton Cross Plains Area School District Board of Education. In 2008 she was elected to the Dane County Board of Supervisors and served 3 terms. During her three terms on the Dane County Board, she served on many important committees and organizations: Chairperson of the Budget Committee, Sergeant-at-arms, Public Protection and Judiciary Committee, Economic Development Committee, University Extension Committee, Youth in Governance Study Committee; member of the Cultural Affairs Commission, the Immigration Task Force, and the Greater Madison Visitor and Convention Bureau Board of Directors.
Dianne also enjoys her community participation in the VFW Women's Auxiliary, and the Girl Scouts of America where she serves as a local troop leader. An avid supporter of conservation and environmental efforts, she is a Friend of the Pheasant Branch Conservancy.
Born and raised in Dane County, Hesselbein attended LaFollette High School, graduated from the UW-Oshkosh, and completed a Master's Degree in Religious Studies at Edgewood College. She and her husband Bob, a retired airline pilot and retired member of the Wisconsin National Guard, and their children – Will, Annika and Katie – live in Middleton.
---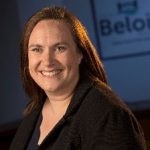 Sarah Millard, Director of Strategic Communications for the City of Beloit
Sarah Millard has over 10 years of well-rounded communications experience in journalism, non-profit, manufacturing and government industries. As Director of Strategic Communications for the City of Beloit, Sarah is responsible for the City of Beloit's communications strategy and resident engagement. She ensures that a consistent, accurate message is being shared with the community, explaining the "why" behind city projects. Sarah's main priorities are in the Police, Fire and Public Works departments, however, she supports the entire city with communication, public relations and outreach initiatives. Sarah graduated with a Bachelor of Arts in print journalism from University of Wisconsin-Whitewater and a Master of Business Administration with an Internet marketing emphasis.
---
Kelli Thompson
Kelli Thompson is the Wisconsin State Public Defender. Kelli received her undergraduate degree in Political Science from the University of Wisconsin-Madison in 1993, and her law degree from Marquette University in 1996.
Kelli began her career with the Wisconsin State Public Defender's Office (SPD) in 1996, working first as an intern while attending law school and then being hired as a Trial Attorney in the SPD's Milwaukee Trial Office. In 2001, Kelli went to work for a public relations firm, Zigman Joseph Stephenson, as Legislative Counsel. In 2002, she was appointed as a Commissioner to the Wisconsin Personnel Commission. Kelli returned to the SPD in 2003, and served as Training Director, Legal Counsel, and Deputy State Public Defender before being appointed State Public Defender in 2011.
Kelli has been elected/appointed to a number of legal-profession organizations, including First Vice-Chair of the National Legal Aid and Defender Association; Treatment Alternatives and Diversions (TAD) Advisory Group; Wisconsin Court's Planning and Policy Advisory Committee; Friends of UW Law's Remington Center; Wisconsin Innocence Project; Marquette Law School Advisory Board; and Executive Committee member of the Wisconsin Statewide Criminal Justice Coordinating Council, Friends of Remington Center
. Additionally, Kelli is active in a variety of community organizations, including the Girl Scouts of Wisconsin Badgerland, Wisconsin Women in Government Past-President and Past-Vice President, the Wisconsin Literacy Council Past-President and the Wisconsin Women's Health Foundation.
---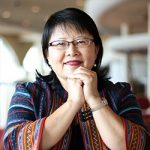 Mai Zong Vue
Mai Zong Vue currently works for the Wisconsin Department of Health Services. Mai Zong is also a cultural trainer and folklore performer, including Hmong poetry song and story teller since 1997. She is an alumni of UW-Madison.
Mai Zong has been a tireless advocate for the poor for the past 35 years, especially the Hmong people and refugees. She began to advocate for her family, extended family, and then the Hmong community in the 1980's. Mai Zong's advocacy and grass-root activism led to the development of Hmong and refugee women non-profit agencies in Wisconsin and Georgia to provide human service; health and women's empowerment and leadership services for refugee women; Refugee Family Strengthening Program (a domestic abuse program) in Wisconsin; the Hmong studies position at UW-Madison; the Hmong Language and Culture Enrichment Program; and the Hmong Institute.
Nationally, Mai Zong served on a variety of boards that help improved the lives of others. Internationally, she volunteered as a delegate to global gatherings that aim to advance the status of woman and children, including the State Department's Hmong-Lao Oversea Delegation to Laos in 2011 and Hmong American Delegation to Napho refugee camp in 1996, and United Nation's 4th Conference on Women in Beijing in 1995.
Mai Zong received numerous awards and honors for her tireless effort in serving the poor, including the YWCA of Dane County's Women of Distinction, Authentic Hmong Leaders and Trailblazer.