April 25, 2017
Wisconsin Women in Government (WWIG), a statewide, bipartisan, non-profit organization, is proud to announce the recipients of awards that will recognize two outstanding women in careers interacting with public service. The awards will be presented at WWIG's 30th Annual Gala, taking place May 9, 2017, at the Monona Terrace Community & Convention Center on Lake Monona. Register Now!

The "Legacy Award" honors a woman who has made significant professional contributions throughout her career to local, state, and/or national government. WWIG is thrilled to present this year's Legacy Award to:
HELEN MCCAIN
Retired, Administrator, DoA Division of Enterprise Operations
Helen McCain's career spanned over 44 years, all in state government service, beginning her career in 1973 as a limited term employee in the Department of Public Instruction. Department of Local Affairs and Development, Corrections, the State Budget Office, and UW System. In 1987, Helen became Administrator of Administrative Services in the Department of Development, launching a 29-year managerial career where Helen implemented program efficiencies in several agencies and in a variety of disciplines. In 2004, Helen returned to DOA to serve as Chief Procurement Officer in the State Bureau of Procurement and in 2011, Helen was promoted to Administrator of the DOA Division of Enterprise Operations. During her career, Helen oversaw statewide procurement spend over $1 billion per year ensuring that those dollars were spent in a strategic and legal manner. In 2006, Helen oversaw a strategic sourcing initiative to produce savings on goods and services used across the enterprise. This initiative alone produced $36.9 million in cost savings for Wisconsin taxpayers. Her legacy has set the foundation for procurement policy and enforcement of central tenants such as stewardship of taxpayer funds, fairness and transparency, in Wisconsin.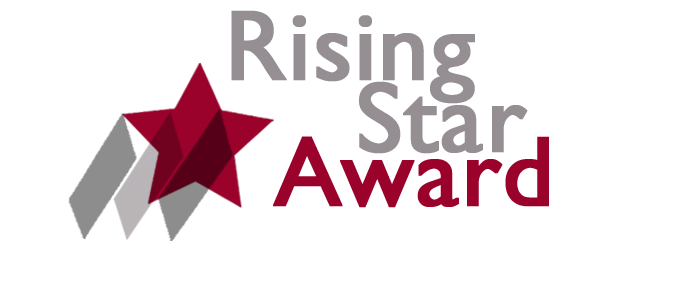 The "Rising Star Award" honors a woman who has been in her profession for 10 years or less, but has demonstrated excellence by making an extraordinary impact in her profession relative to her years of service. WWIG is thrilled to present this year's Rising Star Award to:
MARGARET DARR
City of Janesville Management Information Specialist
Maggie has worked in the public sector for seven years. Starting at the City of Janesville as an intern, she quickly rose, beginning in 2014, and carried out the duties of what would usually take a team of ten to carry out. In this position, Maggie is responsible for developing and executing the City's strategic communications program, including media relations, legislative liaison, management of the City's online presence, multi-media information and advertising, event planning, and citizen engagement. To ensure transparency, Maggie developed the City's first strategic communications plan. To ensure accountability, Maggie single-handedly created a legislative program where none existed. She now coordinates the City's annual federal and state legislative agendas and coordinates biannual legislative roundtable events with state legislators. She also developed and coordinated an annual State of the City Open House and Address to provide residents with a review of the past year and a look toward the future of municipal operations. Maggie has coordinated and participated in Forward Janesville's Business Expo for the past three years, showcasing the City and the supporting departments. Aligned with her focus on image and engagement, Maggie also serves on the Board of the Janesville Area Convention and Visitors Bureau. In addition to her work as the City's Management Information specialist – Maggie also completed her Master's Degree in Public Administration at Northern Illinois University in May 2015, where she was a full-time student, married, the mother of a 9-month-old daughter, graduating at the top of her class with a 4.0 GPA, and she also earned awards as the MPA Program's Outstanding Student of the Year and the Distinguished Manuscript Award for her Capstone project.
Supporting women in government since 1987.